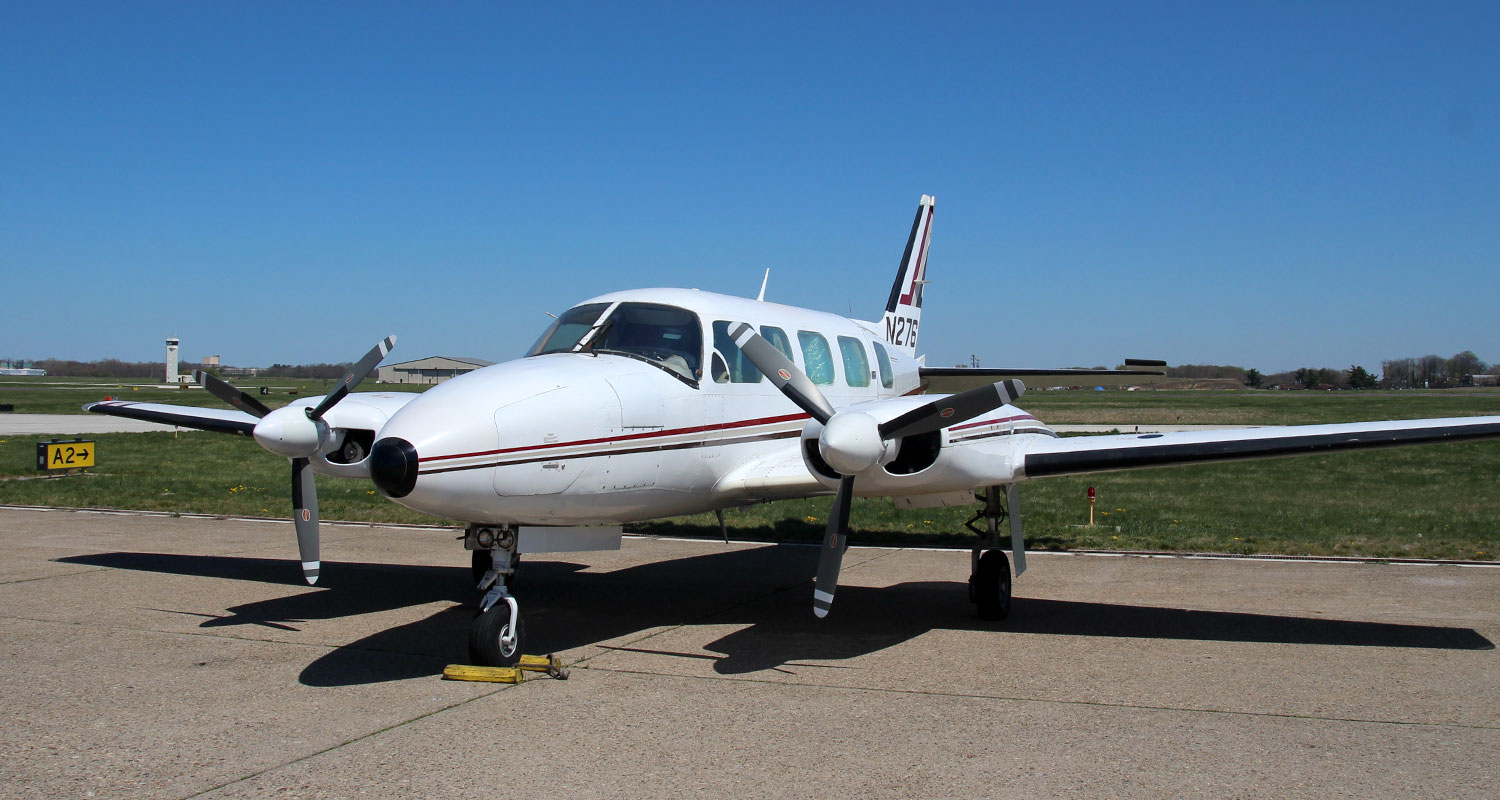 Welcome to the Piper Navajo
The airplane is a six/eight-place, low wing, twin engine airplane equipped with retractable tricycle landing gear. This airplane is certified in the normal category. In the normal category all aerobatic maneuvers including spins are prohibited.
The airplane is approved for day and night VFR/IFR operations when equipped in accordance with F.A.R. 91 or F.A.R 135.
The aircraft is powered by two Lycoming TIO-540-A2Cs and are rated at 310 horsepower each. Both are six cylinder, turbocharged, direct drive, air cooled, horizontally opposed, fuel injected engines. The fuel system consists of fuel cells, engine driven fuel pumps, emergency fuel pumps, fuel injectors, control valves, fuel filters, fuel pressure and flow gauges, fuel drains and non-icing NACA fuel tank vents and a fuel selector panel. Fuel is stored in four flexible fuel cells, two in each wing. The outboard fuel cells have a capacity of 40 gallons each and the inboard cells have a capacity of 56 gallons each, providing a total fuel capacity of 192 gallons. The right and left wing fuel systems are independent of each other and are connected only when the crossfeed system is activated.
Electrical power is supplied by a 28-volt, direct current, negative ground electrical system. Standard electrical supply equipment includes alternators, starters, voltage regulators, overvoltage relays, an ammeter, a battery, an external power receptacle, circuit breakers, warning lights, switches, and solenoids.
If you have any questions, would like to learn more about this aircraft, schedule a rental or an aircraft checkout, please feel free to call Legacy Aviation at 215-969-0311.
Maximum speed
260 mph
Cruise speed
238 mph
Range
1165 mi
Service ceiling
26300 ft
Rate of climb
1445 ft/min