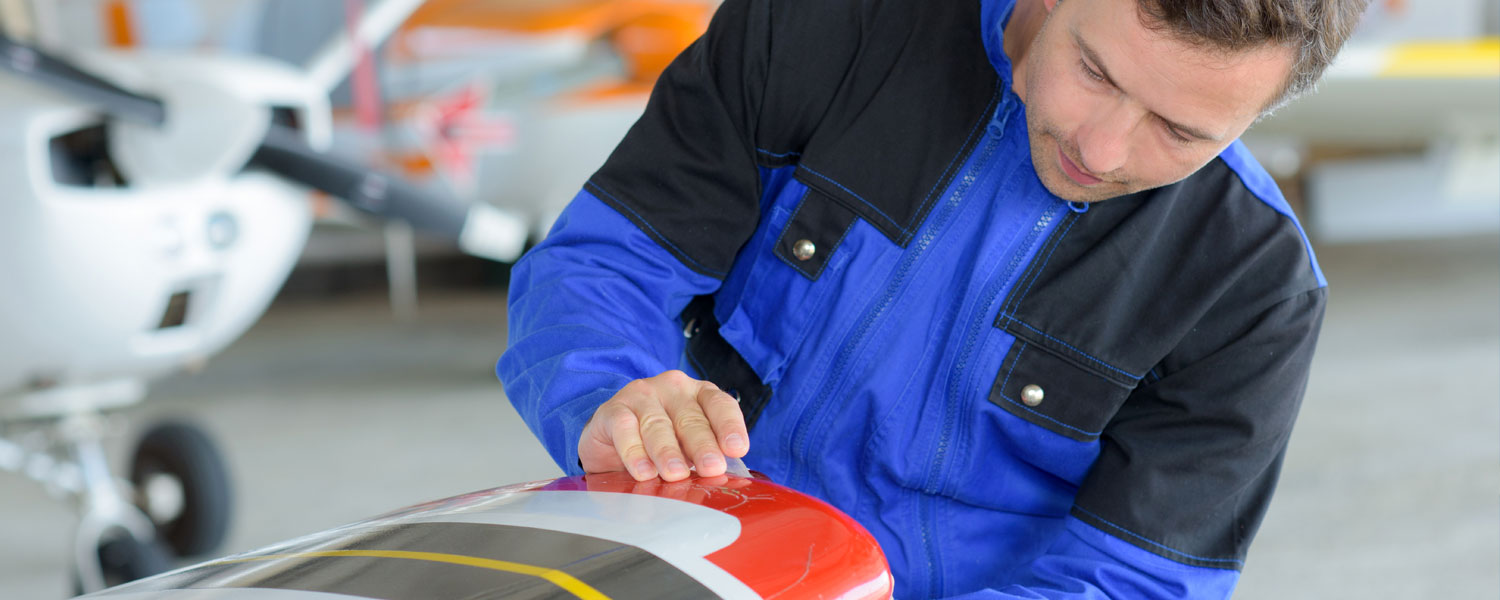 From routine maintenance inspections to major airframe alterations and repairs.
Annual Inspections
Your aircraft's inspection includes a complete overview of all systems in compliance with the manufacturer's latest service guide to assure another year of safe flight.
Oil Change
Even when you're on the go and need servicing fast we can provide a quick turnaround. We will drain your oil, collect an oil sample, inspect and replace your oil filter as well as complete a courtesy safety inspection.
100 Hour
Just because you're not renting at a flight school doesn't mean you are exempt from 100 hour requirements. Most Airworthiness Directives and ICAs can be due long before your annual is.
50 Hour
A more detailed oil change can be recommended by the manufacturer consisting of several interim inspections. We use the most up to date revisions to make sure you meet those half-way points throughout the year.
Repairs
Nothing too big, nothing too small. From minor repairs like battery and tire changes, brakes, lights and seatbelts to the much more complex and major repairs like wing or fuselage damage, sheet metal, re-rigging, or even overhauling landing gear, you can be certain Legacy will meet every need.
Troubleshooting
Think you've got a gremlin you can't catch? Whether it's an electrical issue, stubborn landing gear, or even engine roughness, we've got the diagnostics to help figure it out.
Cleaning
Keeping your aircraft clean reduces corrosion and airframe wear. Any type of slick surfacing can even add a few knots. Let us give your best friend a bubbly bath today.
Detailing
Perhaps the paint is a bit foggy and you need more than just a simple cleaning? We can restore each surface to a shiny appearance and even work out those interior stains. We are here, making sure you are continuously flying in style.
Pre-Buy Inspection
Thinking of getting a new plane but still need to sell your current one? We do pre-buy inspections to help determine the value of the aircraft. We can even inspect the one you have your heart set on so you can be sure you are getting exactly what you want.
Conformity Exam
Not exactly sure what you have in your plane? Potentially missing a log book? We can do the research and assist with creating a detailed list of what your aircraft's after-market features are.
Fiberglass Repair
Minor fiber glassing can restore beauty to your aircraft. We handle cowlings, wheel pants, wingtips, and all fiberglass fairings.
PowerFlow Exhaust Upgrade
Interested in having the finest exhaust on the market? PowerFlow can help you save loads of money by delivering a fine-tuned exhaust which significantly reduces your fuel consumption!
Corrosion X Treatment
We can make sure the inside of your airframe gets the same love and care as the outside. When we apply this special corrosion reducing formula it helps protect your aircraft from the inside out.
Nitrogen Service
Low strut or low tires? From the Cherokee to much larger jets, we can be trusted to keep you inflated!
Oxygen Service
Flying at higher altitudes and need a top off? We can meet you directly outside of your aircraft with our certificated oxygen service program. Even medical grade!
AD Compliance, Mandatory Service Bulletins, ICA Compliance
Are you away from base and your inspections are up? We can still make sure you remain FAA compliant while on the go by handling all of your airworthiness directives.
Full Refurbishing
Complete renovations of an aircraft include but are not limited to: replacing the entire interior, engine change, prop overhaul, painting in all or some areas, reconstruction of the landing gear, and even replacing windshields!
Engine Changes
We can even handle the removal of your engine and its accessories. Just crate it up to the overhaul shop and when it is back we will ensure that it is installed properly, safely, and cleanly. All of the baffles and new hoses will be installed and we will make sure it meets all of the test parameters.
Emergency Repairs
Didn't plan on stopping at Northeast Philadelphia but have an emergency? We will gladly tackle your problem and even make hotel and transportation arrangements for you.
STC Installations
Upgrading your system is always exciting! Let us install supplemental equipment for you. We will file all paperwork and acquire all licensing necessary to make your aircraft soar to new horizons.
Piper Dealership
Keeping a wide variety of parts puts us ahead of our competitors because what you need is already on hand. Being affiliated with such a diverse and supportive vendor extends to you, the pilot, the best Piper has to offer Legacy Aviation!
Avionics Center
Experts at letting you know when it's time to upgrade your new antennae and transponder. We'll handle the installation. ADSB coming soon…are you ready?
Aircraft Paint
Everyone appreciates a fresh look! So why not give those faded colors a new facelift. Using acrylic polyurethane and HVLP application we ensure you a finish that will last.
Aircraft Recovery
Do you have a derelict aircraft that needs removal? We can come to you, disassemble the aircraft and remove it from your property.
Sheet Metal Repair
From minor repairs to major ones, we can create a simple patch or replace entire skins.
Remove and Replace Instruments
Got an instrument that is on the fritz? We can remove it for you, ship it out for overhaul and perform reinstallation.
Aircraft Sales
Looking for something new or looking to sell? Let us evaluate your aircraft and help you get the best possible deals available.