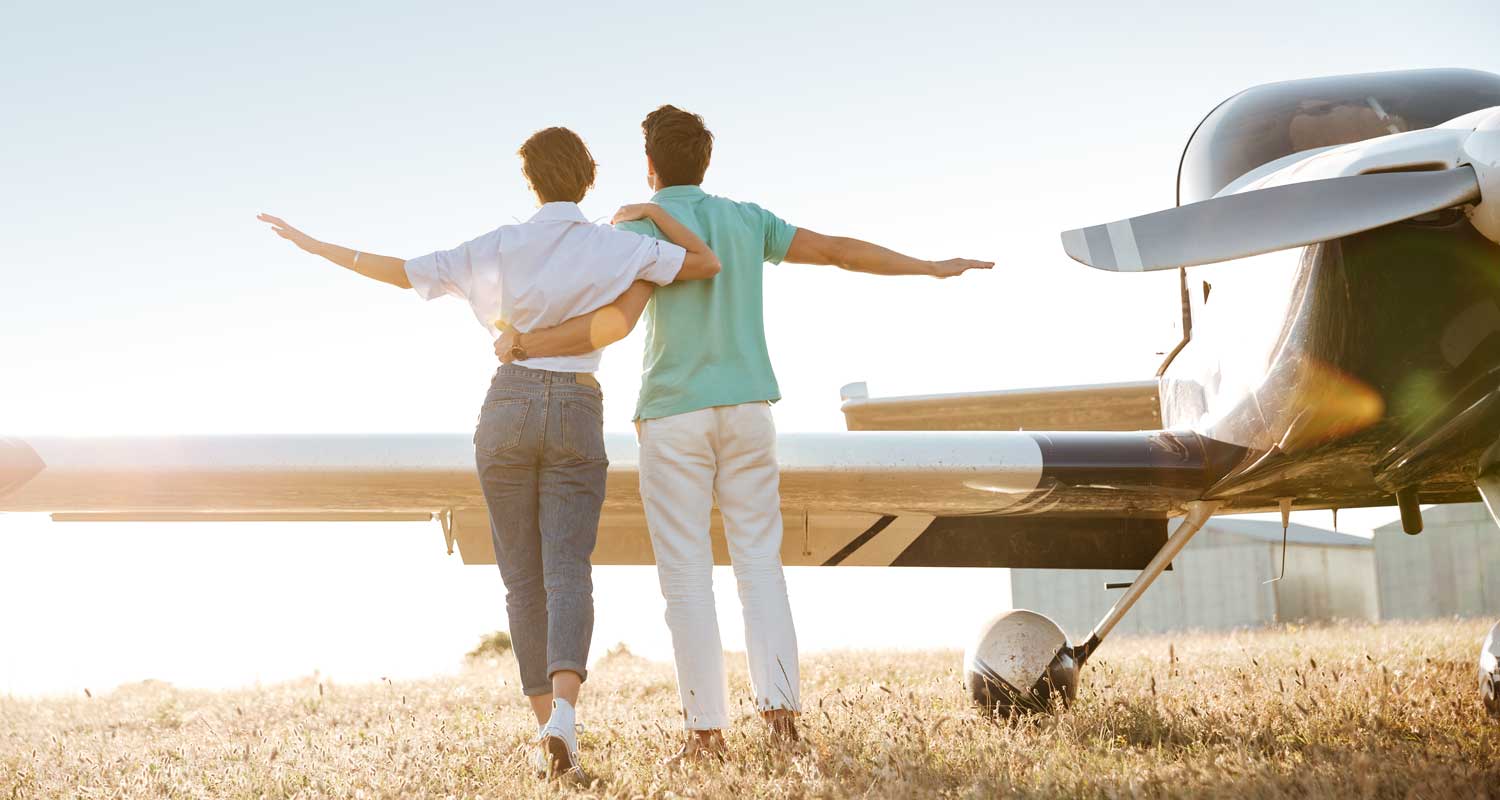 Nothing is more romantic than spending that special moment with the one you cherish in the skies over Philadelphia.
For nearly 70 years, Legacy Aviation has been helping to bring recreational flight to the general public. Its team of FAA-certified instructors help fliers attain the knowledge and skills they'll need to become licensed aviators. Beyond classes, Legacy Aviation also offers awe-inspiring aerial tours of Philadelphia, Princeton, and the Delaware River. But, rather than seeing the earth from far-off heights, Legacy's pilots offer up unmatched views, swooping over the area's natural beauty and man-made wonders from as low as 1,500 feet.
Book your romantic flight with Legacy Aviation today!