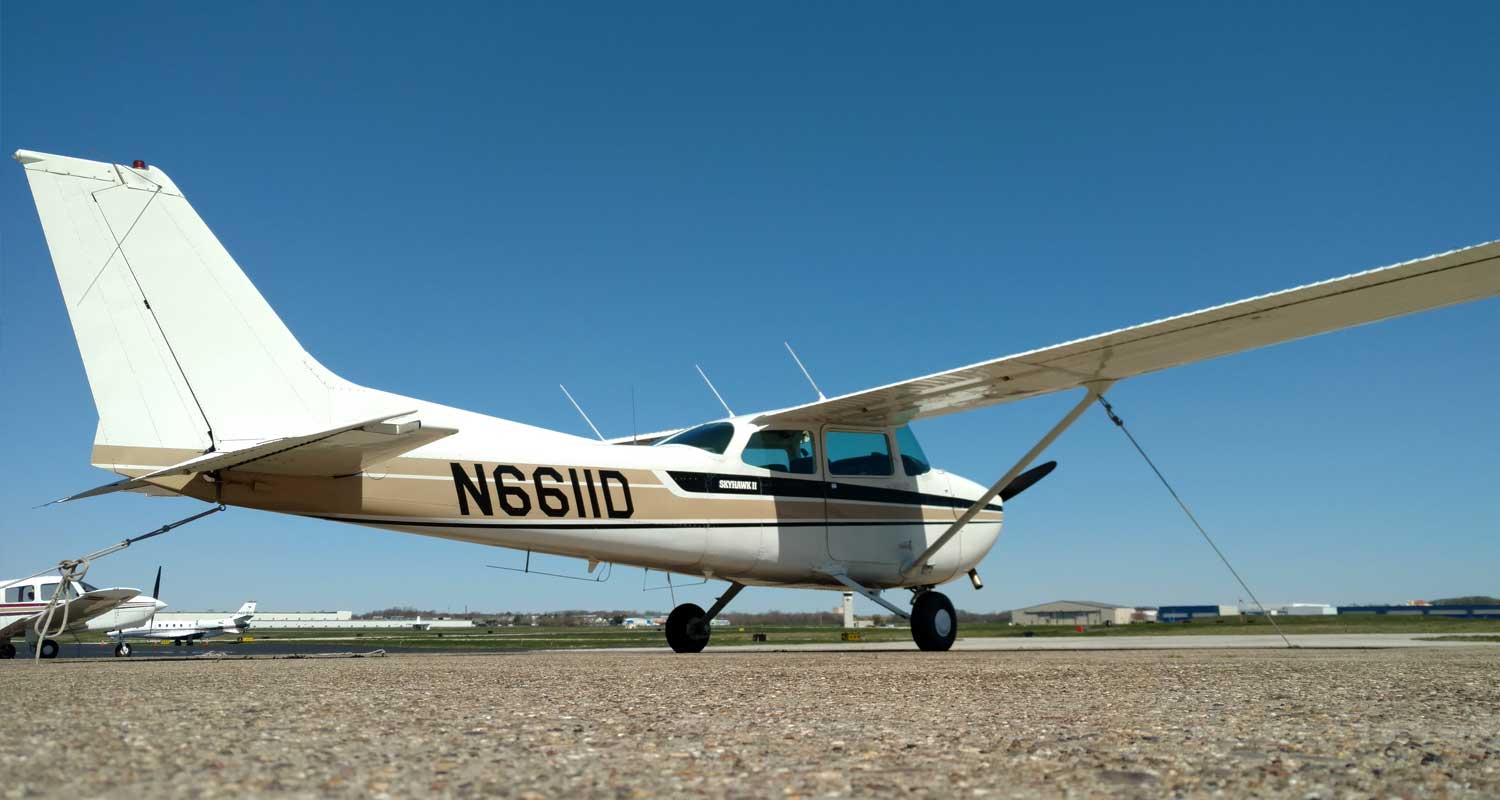 The 172 is an all metal, four seat, high wing, single engine airplane equipped with tricycle landing gear, having a steerable nose wheel and two main wheels.
It is certified in the normal and utility category. It is not designed for purely aerobatic flight, though some maneuvers are permitted as per the aircraft's POH. The aircraft is equipped for day VFR and may be equipped for night VFR and/or IFR.
The airplane's flight control system consists of conventional aileron, rudder and elevator control surfaces. The flap system is electrically powered and can be extended to the 10, 20, and 30 degree position (The 172 did not have electrically powered flaps prior to the F model and some older 172s have 40 degrees of flaps).
The aircraft is powered by a horizontally opposed, four cylinder, overhead valve, air cooled, fuel injected engine with a wet sump lubrication system. The engine is a Lycoming Model IO-360-L2A and is rated at 160 hp. Some older models are powered with the Lycoming O-320 H2AD/D2J, Lycoming O-320-E2D or Continental O-300 series and are rated at 160 hp, 150 hp and 145 hp respectively.
The fuel system consists of two vented integral fuel tanks, a three-position selector valve, fuel shutoff valve, auxiliary fuel pump, fuel strainer, engine driven fuel pump, fuel/air control unit, fuel distribution valve and fuel injection nozzles. Models prior to the 172R featured a carbureted system as opposed to fuel injection.
The electrical system is a 28-volt system powered by a 60 amp alternator and a 24-volt battery.
If you have any questions, would like to learn more about this aircraft, schedule a rental or an aircraft checkout, please feel free to call Legacy Aviation at 215-969-0311.
Maximum speed
188 mph
Cruise speed
140 mph
Range
801 mi
Service ceiling
13500 ft
Rate of climb
721 ft/min